Description
Tien Bamboo Dining Bowl In Matte White
Elevate your daily dining experience!
Perfect for serving everything from individual salads to movie-night popcorn, this beautiful bowl is crafted from durable and attractive bamboo. It features an understated design with a neutral natural finish. The rich texture of the bamboo also pairs extremely well with various distressing practices that add warmth and character to the home. Fun and festive, these bamboo serveware bowls will be staying at the center of your parties for years to come.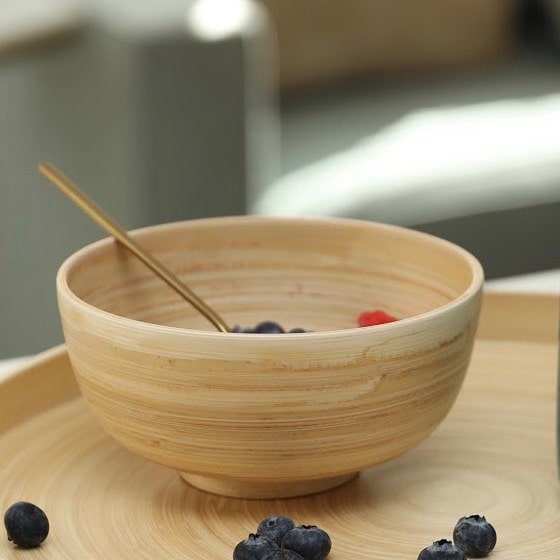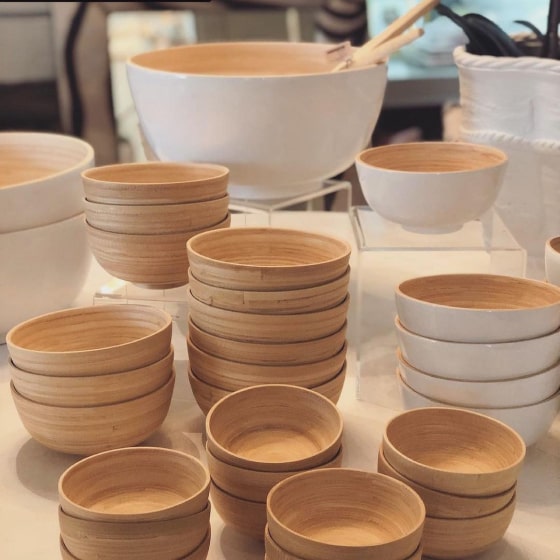 Tien Bamboo Dining Bowl: features & details
Your salad never looked so good!
Ideal for every meal
Measuring 5 1/2'', our Bamboo Dining Bowl contains up to 15 oz. It can contain liquids, solids, hot (up to 158°F) and cold food. Light and insulating, these bowls will work great for breakfast, small entrée, cereals, and even soup.
Stylish and chic
This Bamboo Dining Bowl comes in a stunning matte white color that adds a modern and minimalist note to any table setting. The bowl is polished to perfection, ensuring a timeless design that looks outstanding in a modern home.
Eco friendly, sustainable & biodegradable
Our Bamboo Bowl is 100% natural as it is made without solvent or organic volatile compounds. Entirely handmade according to fair trade principles, it may show slight variations in color or shapes as each bowl is unique.
Care guide
Handmade, hand wash! Use hot water, dish soap, rinse and wipe carefully after cleaning. Do not let the product soak in the water. Dry right away with a soft dish. Do not let air dry. Do not put it in the dishwasher or microwave.
Makes a lovely gift
If your friends or family members prefer boho or organic products, they'll absolutely love this natural Bamboo Dining Bowl as a gift!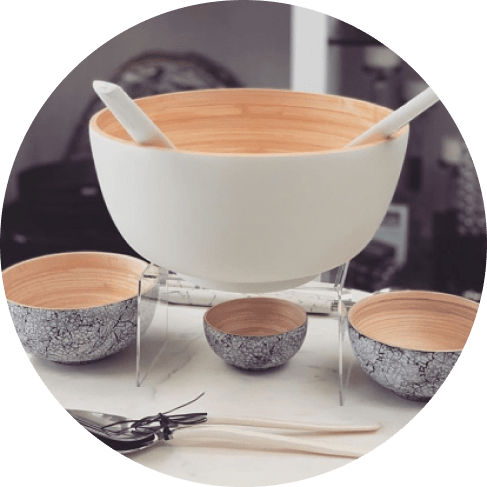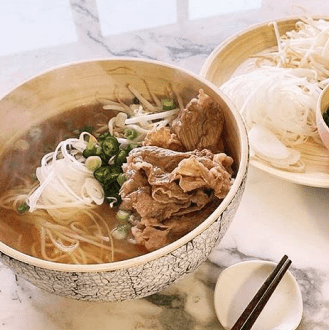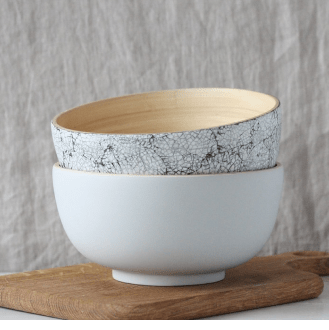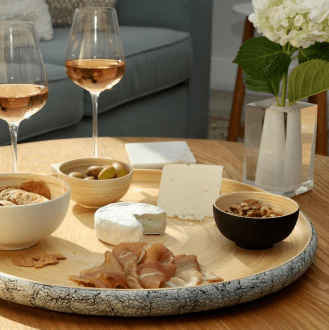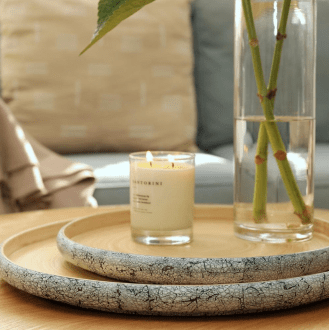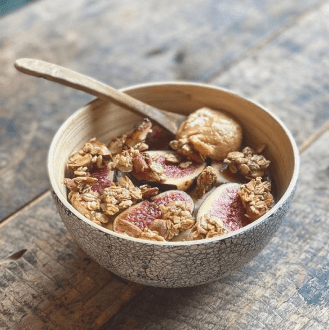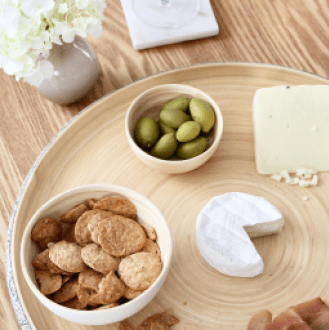 About Bibol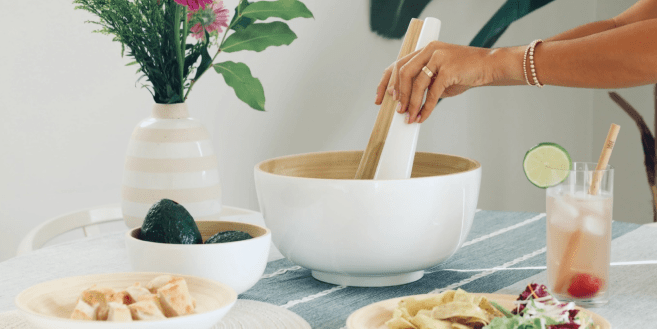 In the late 70s, Little Moon was 13 years. She left Vietnam for France. After 20 years of working in France, she returned to her homeland with her husband. Together, they visited all of Vietnam because she only knew her village. This trip gave them the idea of developing a fair trade company to import the ancestral knowledge of Vietnamese artisans to France. We are the only company with truly 100% natural, food safe & handmade bamboo wares in Vietnam. Combining the tradition of Vietnam in bamboo spinning and ecological technics, we have developed a sustainable and fair trade company. We offer a full range of serving dishes for everyday and entertainment. Our bowls are not only pretty but they are useful! They can sustain hot as well as cold food inside. They are easy to wash by hand and come in many different sizes and colors.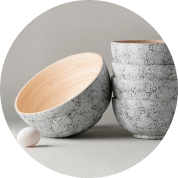 Designed In
Los Angeles, California
Love love love my bamboo bowls!!!

Gave it as a Christmas gift. They love them!

Perfect size & easy to scoop food out of. Really like the color & look.

These bowls are great. They are easy to clean, hold up to abuse really well.

Really like the size and shape. Smaller than I expected but they work really well as it turns out.

Love the color and size. The quality is also great, cuz it's bamboo, that seems it's eco-friendly, but I'm not sure if it is microwave safe or not.

I love the color and durability for use by my kids. I was able to get rid of plastic bowls that were 10+ years old. I love that I can have food in these too without worrying about the plastic breaking down. I love the earth tone color too

These bowls are just the right size for cereal, ice cream, or a small bowl meal. They are a very pretty color and are a snap to clean in the dishwasher. They keep their brand new look. Also, they are kid friendly. Non-breakable and eco friendly! Love them.

Very sturdy and decent thickness for outdoor or indoor meals! Originally purchased for summer outdoor dining but use them inside as well! I have had 2 shatter after falling on our tile kitchen floors however when dropped outside on our deck, they did not break. Easily washable.

I love these!! I was looking for a non-plastic alternative to my nice dinnerware, something that people could take outside and that kids could use and I wouldn't have to worry about anyone breaking them. But I found these eco-friendly adorable bowls. The colors on these are great, they're super lightweight but sturdy, and I ran them on the bottom shelf of my dishwasher and they came out perfect! There were no scratches or marks on them after being used or run through the dishwasher.