Description
For the stylish accessory lovers
Create a fashionable look
This elegant gold-toned necklace with a stylish square moon pendant will wonderfully complement your daily outfits. This lovely piece of jewelry will become a great addition to your collection.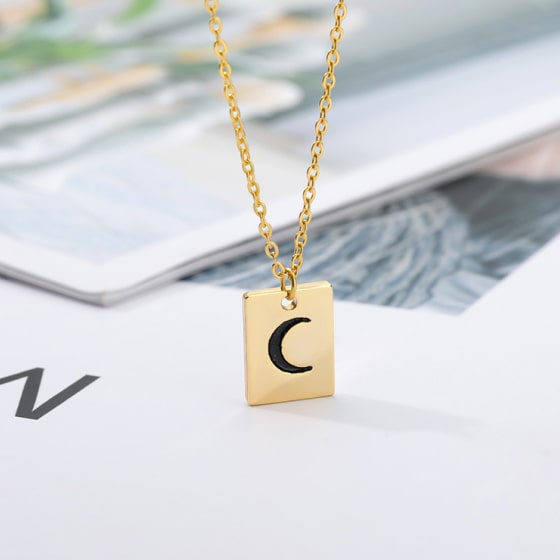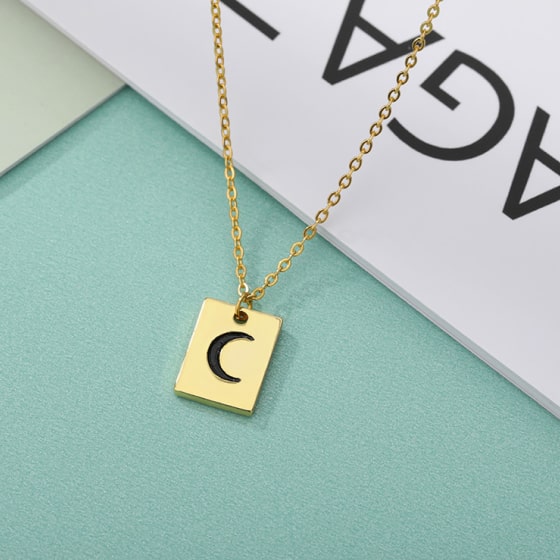 The accessory made to turn heads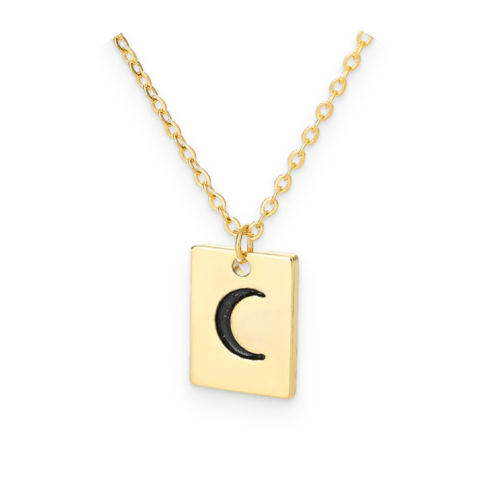 Necklace details
This stainless steel necklace has a pretty gold tone. Type of chain: cable. Length: 15 in. + 2.8 in.
Care tips
Stainless steel jewelry doesn't get corroded or rusted. So, feel free to wear this necklace every day. Keep it in a cool, dry place. If needed, wash in soapy water and dry with a soft cloth.
A thoughtful present
Whether it's an anniversary, birthday or any other significant date, this Square Moon Pendant Necklace is a great choice for a gift. This accessory indicates motherhood and fertility, which makes it a meaningful present for your wife or a new mom. Make your significant other feel loved and cherished!
Sooo beautiful! Definitely worth the price, I wear it almost everyday.

So cute!! This comes in a perfect condition, you can wear it with whatever you want, literally any style. Just what you need to add to any outfit!

It's a beautiful necklace and I'm glad I purchased it. The only issue I have found with it is that the size of the pendant is not big enough as I expected

This beautiful necklace has special meaning to me! Plus I love that it is a gold color! I wear it almost every day! Definitely not disappointed!!!

I ordered three pieces of this necklace and all three pieces are absolutely perfect and look amazing! Absolutely perfect!! 😊 I hope my friends will love their gifts!

My friend got me this necklace for Christmas and I really like it. I'm impressed with the quality and the price. It is such a cute necklace and I'm very happy with it! I'll definitely buy it again as a gift for my mother. Recommend!

I purchased this necklace as a gift; charm details of good quality, chain with charm is thick enough, that's great. Currently, the chain and charm seem to be lasting the time. It does not seem to be flaking or changing colors. I am still satisfied with my choice and would purchase again.

Just right for the price. Easily to put on. The hook works splendidly. Super lightweight and doesn't feel like it'll change color on me anytime soon. Came in a great protective package. I only took a picture with the necklace I wear daily. Lovely moon...my daughter took it because she loved it so much.