Description
Your dog will constantly be by your side
Try the genuine leather leash for your furry pal
Going places where you have to carry your four-legged friend? With this life hack product, you don't need to be bothered with holding the leash, too. You can easily remove the clasp from your dog's collar, roll the strap, and put it in your bag. It's slim and compact, and you won't even notice it's there.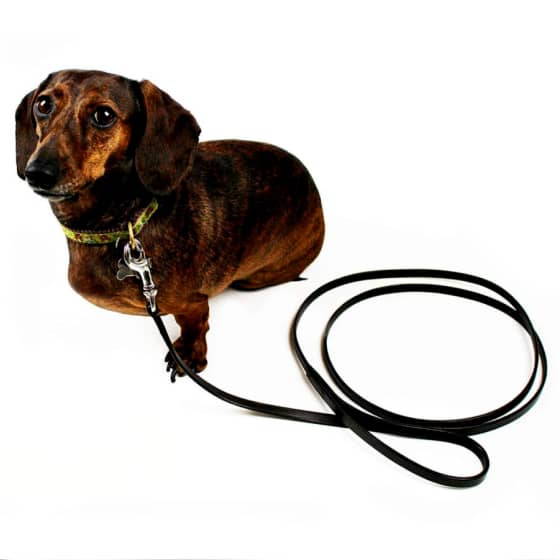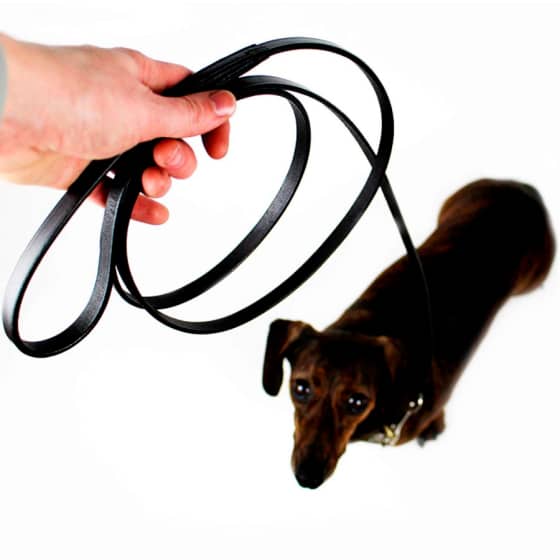 Don't let your dog get out of your sight
More reasons why you should be exploring with your dog using this leather leash:
No-slip grip
You won't be chasing after your pooch again when you wear our leash on it. The loop holder is easy to hold onto and tie when needed.
Soft & gentle
The leather material we use has a smooth texture so you can hold it with your bare hands for long hours without getting sore. It is lightweight and won't make your pet feel dragged.
Lasts long, wears well
This leash can cope with extreme conditions easily. Compared to paracord and nylon, it will not be ragged or frayed no matter how many times you go out for dog walks!
Perfect for training
This product offers better control for obedience exercises. It  is 3/8'' wide and 72'' long and it does not stretch, you can wrap it around your hand hassle-free, and the clasp clips securely on the collar.
Enjoy the outdoors more
Everyday activities with your dog are worthwhile. They are not only fun, but also good for your well-being. However, it's not so cute anymore when you're out of breath trying to catch your giddy furbaby after its leash slips from your hands. You are now left with one decision to make... Risk the chase or buy a durable leash that won't let you lose your grip.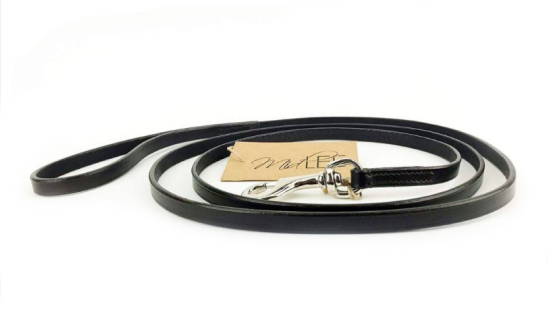 About Midlee Designs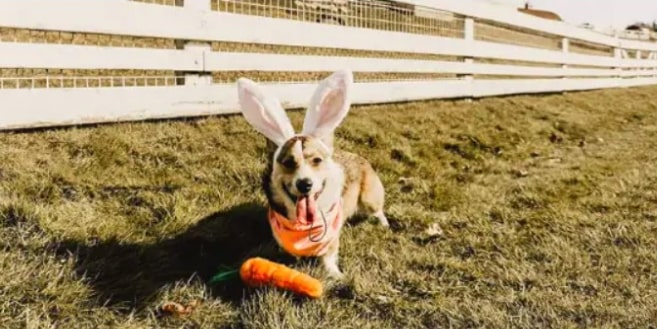 Midlee Designs started creating pet clothing because finding cute clothes for large dogs, like our German Shepherd, was extremely hard. Now we make clothing for pets of all sizes! We specialize in unique pet supplies for dogs, cats, and other pets. So, whether you're looking for the perfect outfit, toy, or pet health supplies, we've got it all!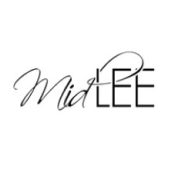 Designed In
Eau Claire, Wisconsin
Very nice leather. Good for a small dog but not sure I'd use it on anything over 30 lbs. seems to be good quality leather.

Leash seems to be very good quality leather. A little stiff but it will soften with use and the price was much better than what I have seen around in stores.

This is exactly what I was looking for in a leash. It's stylish and perfectly matches my doggos coat.

This is a perfect leash for my Jack Russell Terrier.

Superior leather leash! Looks great and lasts forever! The only reason I ordered a new one is because I lost my old one!

It is well made. Leather does not burn your hand, unlike a nylon leash, should your dog pull.

It looks and feels sturdy

A great leash for a small dog.. The only reason I did not give it 5 is because I had one slightly thinner/squared cut and wish this was the same thickness.

Nice, strong, thin leash. Our dog trainer said that it is perfect for what we need and he pays much more for the ones he uses which are comparable.

Very nice quality and easy to hold; i would say that for a smaller dog, the clasp is a bit heavy and may be too much, but overall it is a nice leash to own.

This is a nice, leather leash. I bought it before our new puppy arrived and it works as one would expect. I like that it's leather, and it's not bulky. 6 months later it's still in great shape.

Over time it gets soft and more supple. Great product. I've just purchased my second.

Very nice soft comfortable reach,, the clip is too big

Bought this leash to use on my Chihuahua who has chewed through the typical braided leashes. Thank you for a nice product that makes walking my furbaby much nicer. No more chewing on the leash...

Quality leather. Very flexible and simply pretty!

Perfect for my chihuahua. I prefer leather leads as nylon hurts and slips through my hands. I walk three dogs, each with a different weight, width, and manufacturer and this lead appears to have equivalent quality. It's strong enough to hold up against my little Napoleon's lunges at cars, birds, and leaves.

Perfect! The leather is really nice!

These are the only leashes I use! The more you use them, the softer they get. Thought it was time for a new one, although I'll still use my old one!! Easy on your hands compared to nylon.

Great for little dogs in obedience. If your dog pulls leash thru hands, warning, thin leather has hard edges and can abrade skin.

Very happy with this leash bought two of them for two dogs both were great good quality well-made exactly what I was looking for

Very good in material strength however dexterity and pliability is stiff a good leash with some oil or conditioning to soften the leather

This is a quality leather leash! It is especially nice for a little dog, and she can pretend she is a big dog

Great value. I applied leather conditioner to the leash to soften it and it is perfect for my 22 lb shorty Jack Russell Terrier. We bought the round leather collar that was recommended and we are very happy with both items. Thank you!

It's a very good quality product. I bought one couple years ago, it's still in a excellent condition, became very soft like real leather supposed to be. Needed second one and ordered it again now. Thanks for taking care of the business, seems quality doesn't change. Hoping the dogs won't chew through this leash. Great product for the price!! Very happy with this purchase and would highly recommend. Great quality!!

I have small dogs and prefer a leather lead (it's easier on my hands). Most 6 ft. leather leashes are far too wide and heavy for dogs that weigh 6 and 11 pounds each, and a 4 ft. leash isn't quite long enough. My old leash had lasted many years until the clasp finally broke, and I searched local stores for a replacement. I was very happy to find this one online. This excellent leash has been connecting us to our corgies for over a year. It is very sturdy, indeed.

This is a great leather leash. It was a little stiff at first, as all new leather is. But after putting a little oil on and working it with my hands it is supple soft and so comfortable in my hands. Many other reviewers have small dogs but I bought this for my Pug. It is black but wraps nicely around your hand. Most of the members of my dog club use this too and the majority of dogs are Pugs. I bought the Midlee Small Dog Leash leather collar to go with it. We look stylish!

All I can say is ABSOLUTELY GORGEOUS! This is top quality soft leather, beautifully stitched and made. I had been searching at local pet stores and was very disappointed with quality and selection. I am so glad I found the matching collar and leash made by Middlee. It looks like I paid well over a hundred for it, that is how impressive the quality is. I own horses, and a great deal of equine tack and equipment, so I know excellent quality in leather when I see it. You will not find a more beautiful or higher quality lead anywhere out there.