Description
The tool for your creativity
Perfect for children, our Natural Paint Brushes have bamboo handles and vegan bristles. At almost 6" long, they're the perfect size for little hands, and they work great with our Natural Earth Paints!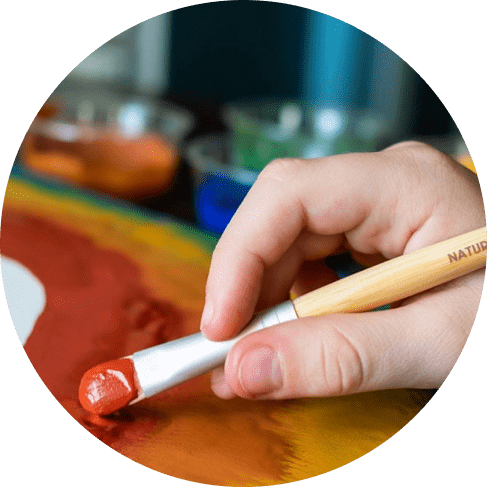 Natural paint brushes specifications
Perfect for any painting enthusiasts
Convenient dimensions
These paint brushes are perfect for anyone who wants to start painting. Great for children and adults alike. They have the following dimensions: 6" l x 0.5" h size, 0.2 lb weight.
A perfect pair
These natural paint brushes are the perfect pairing to our eco-friendly paint kit, or any other decorative products at your choice.
Great quality materials
Natural paint brushes. It's in the name! Thoughtfully made with bamboo handles and vegan bristles.
Made in the USA
You will be pleased to hear that this incredibly unique crafting kit is made right here in the United States of America. Made in Oregon, USA.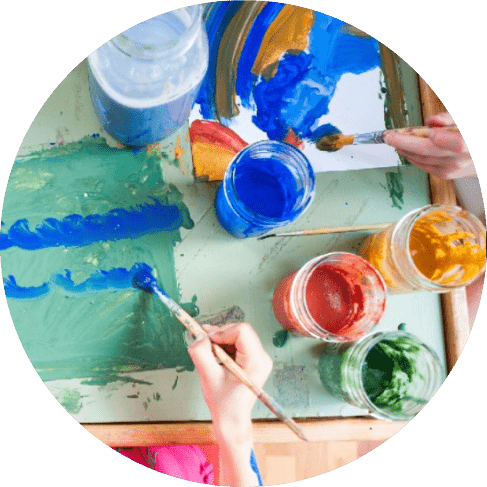 The artist's perfect partner
Painting has never been so enjoyable with these natural paint brushes. You will love to work with them and will elevate your painting skills to a whole new level.
About Natural Earth Paint
Natural Earth Paint was born from the mind of a professional artist, mom and environmentalist. After deep research on ancient paint making recipes and studied Renaissance techniques, coupled with extensive experimentation and testing, Natural Earth Paint began to blossom. Over the past 10+ years, we've developed a full line of children's products, natural face paints, fine art supplies and the world's first all-natural, non-toxic varnish. Natural Earth Paint products are made in small batches in our solar powered facility, with natural earth pigments, organic binders and ingredients. We hope you enjoy creating memorable art with our products which we bring to you, with love and a passion for a better, brighter world.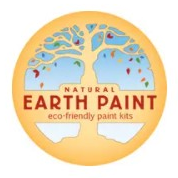 Designed In
Ashland, Oregon
it was a gift for a teenager and she liked it

Good brushes for the beginner like me....

These are very good paintbrushes. Easy to hold and easy to use. I am definitely not a great painter but love these!

Great brushes. Don't hesitate to buy them!

Superb quality. Awesome price for the set. Highly recommended!

Bought these brushes as a gift for my art student and she loved the brushes. Clean and soft.

Very nice set of brushes. Great for beginners or anyone who needs extra brushes. Package very well.

Packaged very nice and good quality brushes no shedding from brush. Very nice

Better than I expected. Feels like an expensive set of brushes but its pretty affordable. Feels good quality.