Description
Elegant simplicity is the key
The design of Nandog's Cloud Reversible Bed announces its sophistication. The micro plush fabric envelops your pet in comfort. The reversible material allows flexibility with cleaning and upkeep.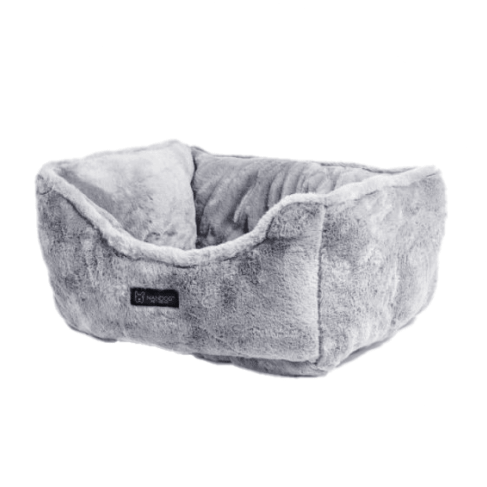 No need for loud declarations of importance
Offer a pristine spot for your beloved companion
Pamper your puppy or your kitten
Cozy and comforting, its ultra-soft outer shell is warm and reassuring to puppies, kittens, and adult pets alike.
Easy care and upkeep
Machine-washable and dryable. Provide a long-lasting and stylish napping spot where your pet can feel comfortable & loved.
Extra soft
Its micro plush cloud fabric keeps your pet warm. Unlike your couch or bed, this is a space that your pet can have all to itself.
Reversible design
It's easy to invert, providing a fresh, clean, and fluffy resting spot that alleviates pressure on sensitive joints.
Great snuggle companion for your pet
For a calming, comfy space that your pet can call its own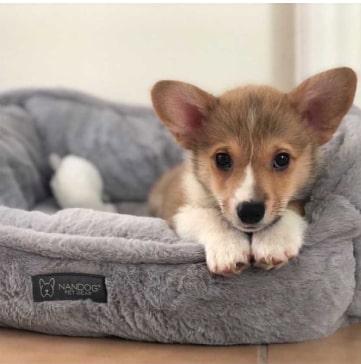 Support your pet
Boasting a reversible design and machine washability, this bed ensures that your pet always has a clean place to rest.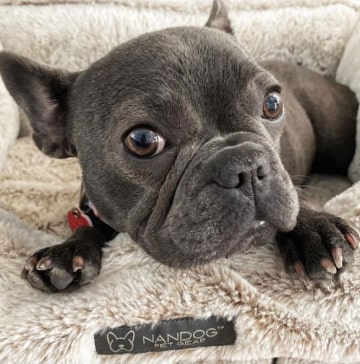 Ultra-soft and sumptuous
Soft batting keeps aging joints well-cushioned, reducing pressure points and insulating your pet against cold floors.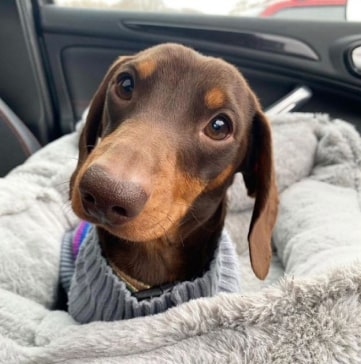 Impeccably designed
This pet bed measures 16"x 13", the ideal size for a corner of any room. It stands out from other plain-looking competitors.
Ideal gift for you & your pet
This Cloud Reversible Bed in Shaggy Light Gray will go with any home color and décor scheme. Simple, clean, and an ideal den for your dog or cat. Give your furry friend the gift of modern elegance and sophistication. Give yourself the gift of simplicity and ease of cleaning your dog or cat's home. From its stylish color that melds perfectly with your room decor to its innovative reversibility, this pet bed stands out from other more plain-looking competitors.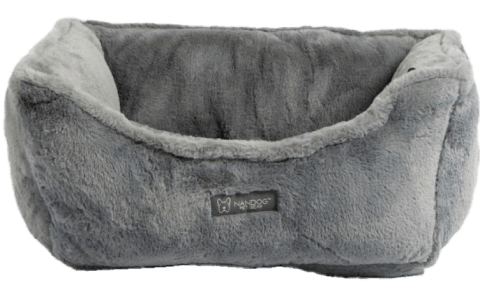 Advice for pet owners
Pets should be supervised while interacting with this product. Place the bed somewhere warm and draught-free. It's important to remove all labels before giving this bed to your pet. Safety first!
About Nandog Pet Gear
After recognizing the limited options available to price-conscious dog owners for products that were not only affordable, but stylish and durable as well, Nando Vergara set out to create a specialty line of supplies and accessories that catered to the trendy dog-enthusiasts on a budget. With the help of partner Mitch Klapow, the two put their creative minds together and developed a brand geared to dog owners with a passion for fashion. With a combined 20 years of experience in the pet industry, these guys know what they're doing. Fueled by their passion, the two brought their vision to life, launching Nandog Pet Gear in 2010. What began as a dream has flourished into a successful brand that is now featured in boutique specialty shops and large retailers across the United States. Nandog Pet Gear carries a variety of products including retractable leashes, toys, grooming essentials, travel accessories, and home décor, all boasting a high-end look without the designer price tag.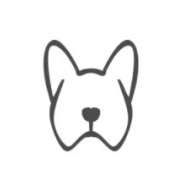 Designed In
Los Angeles, California
Actually one of the best I've had so far. Not too light, not too big, just a perfect size for my pug.

Great product, works perfect for small-sized pets.

My little Coco J'adore loves her bed. It's so soft and plushy. Very easy to wash.

I have an itty bitty, 1.6 lb Maltipoo puppy, and she instantly fell in love with this bed. She has plenty of room to stretch out and move/squirm around (not in a restless way, but just as puppies do when the nap.) The bolstered sides provide a comforting, secure boundary for her to snuggle up to or upon which she can rest her tiny chin. They're also not so tall that she can't climb in and out of her bed on her own, too. This awesome bed is lightweight, super soft, and portable

I was looking for a replacement pet bed for my elderly cat. His original bed was a dog bed I had purchased at another store however after years of use it had gotten into a really disgusting state. It was large and cumbersome and unwashable, But it had firm sides that he could recline against if he wanted to. Finally that old pet bed needed to be thrown away because it was basically destroyed and so I started searching for something that could be machine washed if it got dirty and my search led me to this bed. It came in a very small compact box But as soon as I unwrapped it the bed started increasing in size due to the foam being allowed to expand as designed. I was impressed with how it started to take shape. Within five minutes of putting the pet bed in the spot of the old, beloved bed, my elderly cat jumped in it, as shown by the photos. He shuffled around, made some circles, and settled right down in it to groom himself and that's where he remains.This bed is perfectly plush and luxurious. I have to admit it was a little on the expensive side but it's durable and of great quality. You get what you pay for. I bought the bed for small and medium breeds and my dog fits perfectly in it when she stretches out her legs. She is a 7 lbs toy poodle. She likes to bring her toys to bed and have a blanket so it gives her ample room for that.

My dog absolutely loves this bed. He used to have a flat style bed and stopped sleeping in it. This one offers a soft side support that makes it very cozy. He now sleeps all night on his bed and not scratching my door to let him in my room to sleep on a pillow. I am very happy with this purchase so far. The bed was bigger than I thought and super comfortable. For medium dogs and can hold up to 35-pound dog. When this dog bed arrived, I lay it out on the floor and within 10 seconds, my dog was sharing cuddling in it. He had many dog beds before and this one became the all-time favorite immediately. Overall very plush, love how good the outer fabric is, so easy to wash and the bed doesn't slip on the floor every time my dog gets out of it, very well made bed, great value and quality. I highly recommend it!

Y'all..these pet bed are AMAZING! I bought them around Christmas time (as a gift for my dogs). I wanted to wait to post a review to see how they held up in the wash. Let me tell you..they held up perfectly! I washed them in DELICATE dried them on LOW HEAT, and they fluffed back up and didn't fall apart! I've spent a ton of money on let beds before and they've always fallen apart in the wash or the dryer. I love these! Plus..the little blanket and toy that came with them are flippin adorable. You can tell the blankets and toys are handmade which adds to it. My babies love them. The fur babies and human babies

This bed is in my top 5 products for pets. Even though it is marketed for dogs, I bought is for my cat. We have a huge problem with going to the vet – my cat is either running around or gets scared in the car. After the visit she usually runs around the apartment or hides under the couch. When I gave this a try, the problem was solved: my cat is snuggled into the bed and sometimes even manages to fall asleep right away. Who would have thought the several-year problem could be gone using such a simple method? I recommend using a bit of catnip as well – calms mine down after a while. Don't worry – the bed can be washed easily at a delicate mode, dries fast too, even though it's quite thick and fluffy.

Absolutely adorable and soft to the touch!

My dogs love this bed! It's just the right size for my 15 lb fur baby!

Happy puppy~ keeps my baby warm during the night. And he loves it. This finally keeps him off my bed lol

I really like this bed for the price. Only thing I really could complain about is the stuffing, but it's what you'd expect for the price, my dog still loves it regardless.

This is most fluffy bed I ever have! I bought a lot bed for my dog and I'm sure this one is most fluffy and well made! I really recommend this one for your pups and cat!

My biggest regret about this product is that I didn't buy it sooner. Both my dog and my cat LOVE it. I'm actually envious; it's SO soft and calming and I wish they had one for humans.

When choosing a dog bed for our new furbaby, we wanted something that she would love and feel comfortable in. We decided on this dog bed because our dog was able to curl up which is her favorite way to sleep.

I bought two of these for my 5 small dogs who generally lounge on the couch. They are loving the comfort of these fluffy beds and fall asleep immediately once in the bed. I guess the calming part is true lol :)

Great overall, but I wish I had gotten a thicker one.

My dog really like this bed, but prefers his other bed more. It's not as "full" of the interior padding as his other bed, but it's better than the cold floor. I'm satisfied, but would have ordered a thicker bedding.

I bought this to help keep my dog warm while she sleeps this winter. She doesn't always like beds and sometimes prefers to just sleep on the sofa. She LOVES this bed! Its soft, deep and seems very comfy. She is about 9 lbs and fits great.

She "Liv" didn't like it at first till I threw her blanket in there. Maybe because she thought "what is this?" I don't know lol. But this is a wonderful bed for cats!!!

Super soft and warm bed with a lot of cushion.

This is an incredibly well made dog bed for all your beloved furry kids.

The puppy absolutely loves her bed and spends much of her day sleeping or playing in the bed.

My little poodle named Peach is in love with the bed, and I'm in love too! I got recommended this bed by my friend.

The fluffiest thing in the world, couldn't be better. Great quality, easy to wash.

My cats love these. The only drawback is the fact that the bottom is really flimsy.

I have two 4 month old puppies (25 lbs each) that I thought could share this (since they share everything else) and it's definitely only big enough for one if they're not curled up. Other than that it's a decent bed.

Really good purchase, great customer service as well.

This has been popping up in my recommendations for quite a while now, thought I'd give this a try. My puppy couldn't be happier! This is his true companion now.

I wish the dog pad had been a little thicker. The fabric was very nice and soft.