Description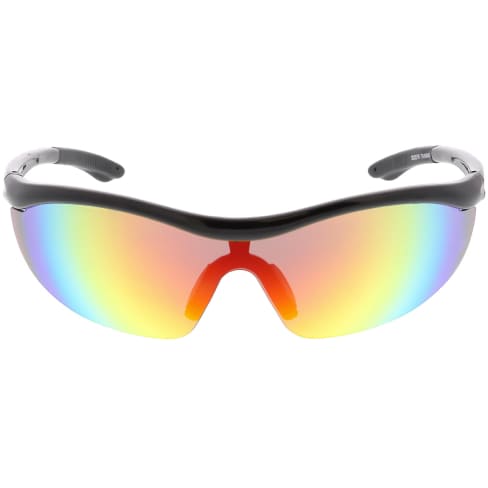 Ready for performance
Take it to the extreme -- from bike-riding to hiking and jet-skiing, don't skimp on eye protection with these Black & Rainbow Wrap-Around Sports Sunglasses from zeroUV.
Dependable protection
Firm yet comfortable wear
Unbreakable swag
Block out the sun while adding style with the TR-90 frame of these shades that provide a lightweight yet durable feel and wear.
A splash of color
Make yourself visible on the trail with a blended pop of color with the rainbow lenses of these sunnies. It's safety and style all in one.
Get UV-smart for your eyes
Sunglasses are ideal for morning 'till sunset to shield your eyes while you walk, drive, or are just going about your day outdoors (they're great whether it's sunny or overcast).
Crafted to last
These shades are made with a TR-90 plastic-based frame, pin hinges, and polycarbonate lenses that offer full UVA/UVB protection.
Set your sights on a must-have accessory
Since 2001, zeroUV has been a destination for trendy eyewear that helps people discover individuality and confidence, with infinite ways to eye protection that's always in style.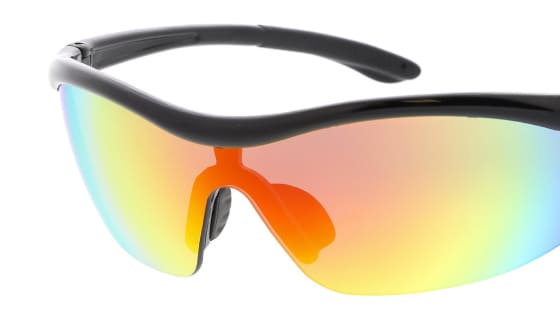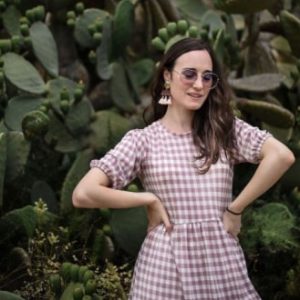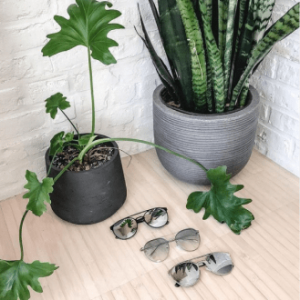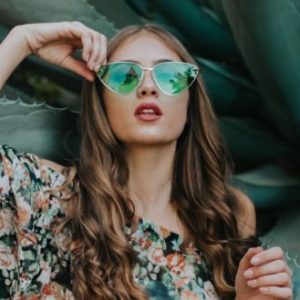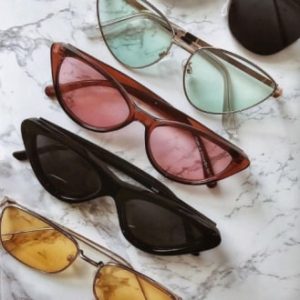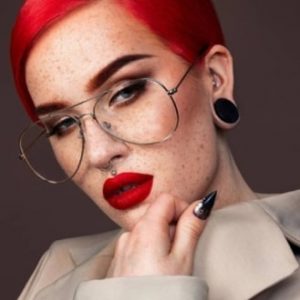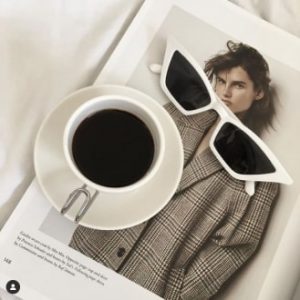 About zeroUV
Founded in 2001 by eyewear enthusiasts, zeroUV has become a prodigiously curated eyewear boutique for the fashion savvy individual. At zeroUV we strive to bring our customers the latest in eyewear fashion for a fraction of high retail prices. We at zeroUV view ourselves as lifestyle advocates. We seek to inspire others to chase who they truly see themselves as. Founded by individuals who grew up during the California indie movement, we aim to share our journey with our fans. We pride ourselves on bringing people together through our brand, and we encourage others to follow us along this amazing adventure. Not only are sunglasses a staple in fashion and appearance, zeroUV Sunglasses offer full eye protection against harmful UVA & UVB rays. In addition all eye wear meets the United States ANSI z80.3 Standard, as well as satisfies European CE Safety Compliance Standards.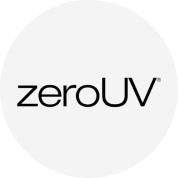 Designed In
Huntington Beach, California
The sunglasses are pretty durable and comfortable.

Got these for my 16 year old to use on the softball field..she loves them!

Great purchase fit my daughter for baseball perfectly! I'll buy another pair.

Love these glasses. I have trouble finding glasses that fit well and are comfortable and these fit the bill perfectly. Planning to wear these on a thru hike of the PCT.

These sunglasses are amazing for the beach. I'd never had polarized sunglasses before, and now I can't imagine what I would do without them. It is pretty with high quality. I also really like the way they curve to stay on my head. These glasses stay put and you don't have to constantly push them up your nose after sweating. Definitely recommended!!

I bought these for my boyfriend because when he sold his truck he left his expensive sunglasses in the truck. I found these for a great price, and figured this could work for now till he was able to purchase a better pair. As soon as I gave them to him he said he wasn't buying another expensive pair. These worked better then other sunglasses that he had ever bought!!! These are saved to our list so if lost, stolen, or scratched badly he could just purchase another pair!! This is a great buy!!!

These were purchased for my husband's birthday. He was in need of new polarized glasses for both driving and fishing. He drives all day everyday traveling for work and uses them daily. He really loves them and noted the quality is comparable to much more expensive glasses he has owned in the past. He says they are a bit dark and took some getting used to at first, but he really loves them and expresses they are much more comfortable for daily wear. We would purchase these again.

The sunglasses are good. I've only worn them while driving for now, but I did buy them for outdoor activities too. They should work well. The only reason I gave 4 stars instead of 5 is that the glasses are just slightly too big to fit in my car's sunglasses holder. They came with a visor clip which helps, but I wish they'd fit in the built-in holder.